Daniele Restaurant & Winebar, Lucerne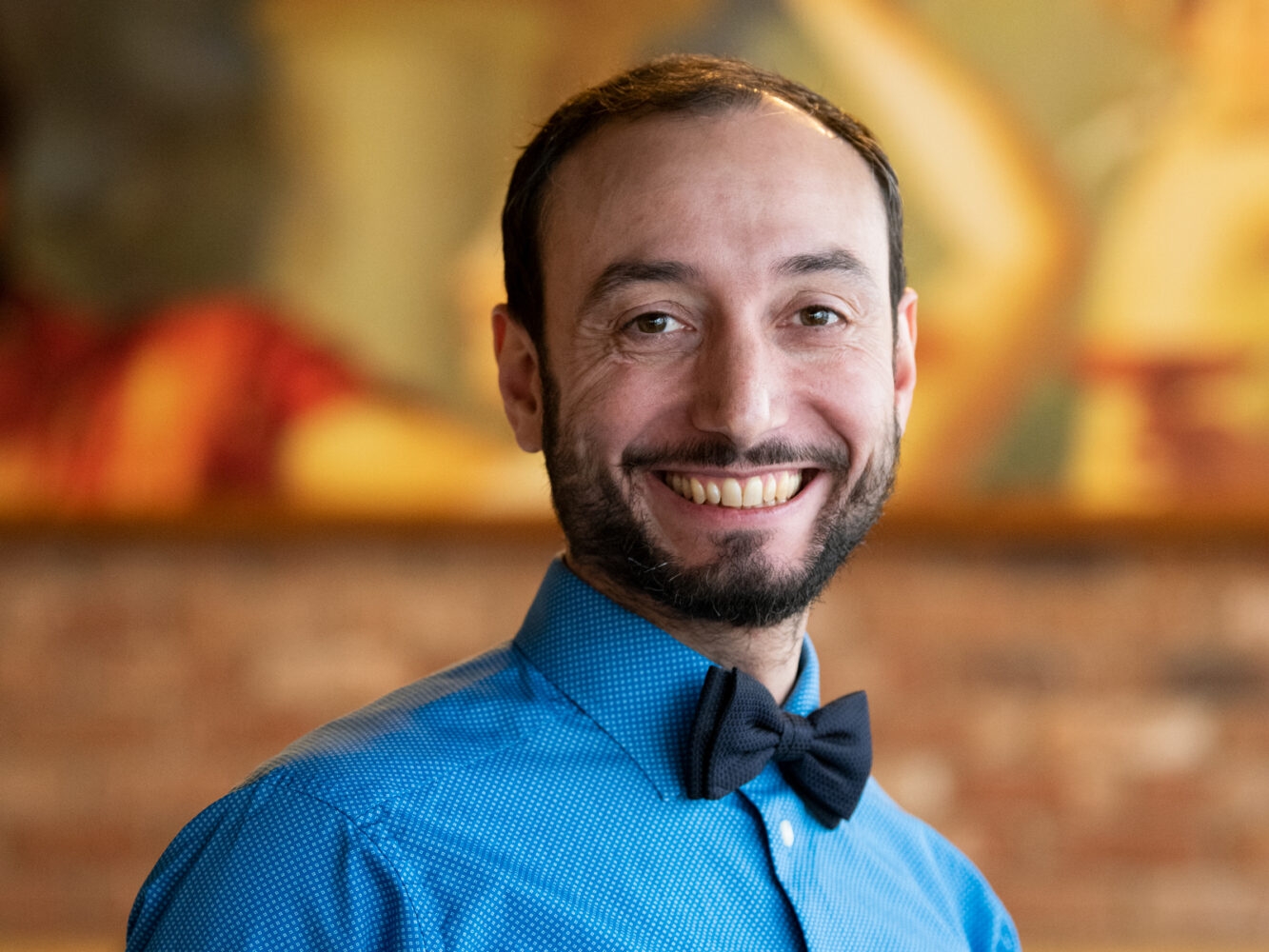 Paccheri con Genovese Napoletana e Polpa di salsiccia

«It is a heartfelt for me to use only high quality and fresh products for my kitchen. For this, no effort and time is too much for me. I also do not spare the hours I spend to create stimulating and special dishes, because the raw food is nature, cooked it is culture.»
- Daniele Apruzzese

Paccheri con Genovese Napoletana e Polpa di salsiccia from Daniele Restaurant & Winebar in Lucerne.
Recipe for 4 people
2 onions
350 g salsiccia
2 carrots
2 stalks of celery
1 bunch of cherry tomatoes
1 dl white wine
500 g Paccheri pasta
Preparation
Cut the salsiccia lengthwise and remove the skin. Then pluck the sausage into small pieces. Cut the onions into strips. Cut or grate the carrots and celery into fine pieces.
Heat the olive oil and sauté the onions. Add the salsiccia and sauté. Then sauté the vegetables and finally stir in the cherry tomatoes. Deglaze with the white wine and season with salt and pepper. Add a little water and let the sauce simmer for 2 hours with the lid on low.
Just before the end of the cooking time, cook the paccheri in plenty of salted water until al dente.
Sideboard Tip
Serve with some parsley and parmesan on a deep plate, preheated if possible.
Enjoy your meal!
To match the Paccheri con Genovese, the Daniele Restaurant & Winebar in Lucener serves the Barbera d'Alba Vigna Martina DOC von Elio Grasso from Piedmont.
Tasting note
Lively ruby red. Fruity aromas of black cherry, cranberry and plum in the nose. Infinitely creamy and balanced on the palate. Powerful fruity aromas of sour cherry and a touch of pomegranate dominate, which are harmoniously enhanced by the wooden finish. Concentrated long-lasting finale.