Restaurant Au Premier, Hotel Ochsen, Zug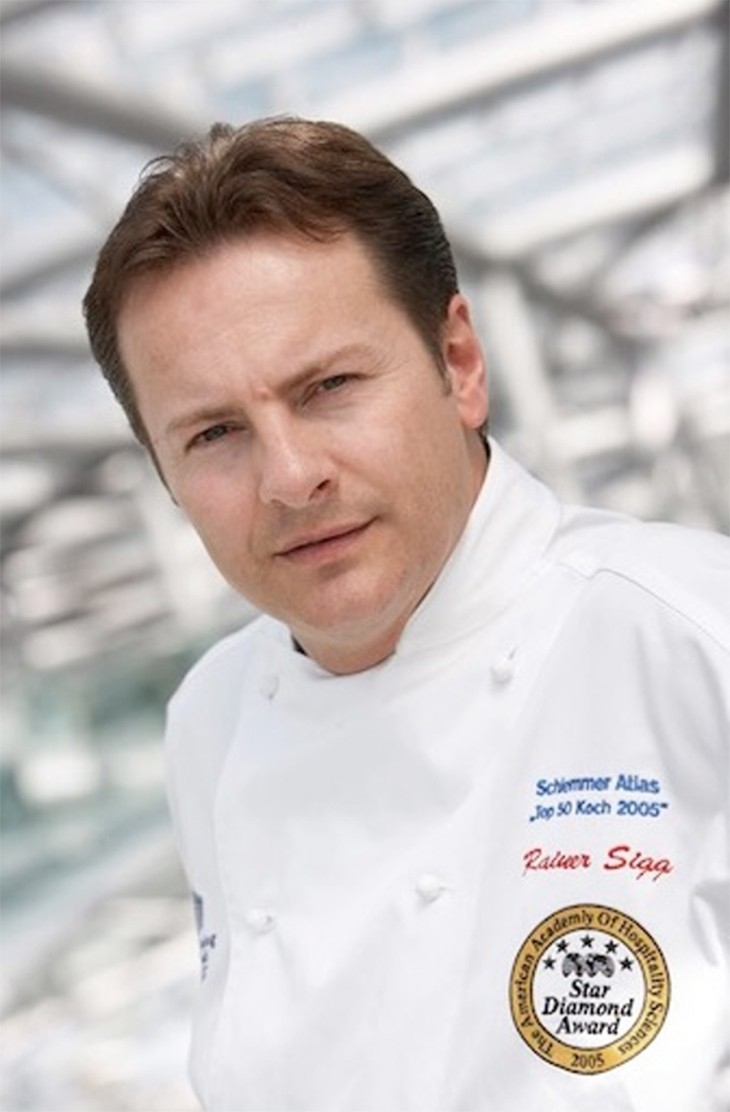 Roasted venison fillets with sweet and sour pickled nutmeg pumpkin
A delicious recipe to recreate from the restaurantt Au Premier Hotel Ochsen in Zug.


Ingredients for 4 servings
- 8 pieces of venison fillets
- 4 pieces juniper berries
- 100 ml vegetable oil
- salt & pepper
Preserved nutmeg pumpkin
- 1 kg nutmeg pumpkin
- 150 ml white wine vinegar
- 150 ml water
- 150 g sugar
- 100 g ginger
- 20 g green pistachios peeled
- 8 cloves
- 1 pinch of cayenne pepper
- 3 g Himalayan salt
- 1 g Assam long pepper
Preparation, preserved muscat pumpkin
1). Peel the nutmeg pumpkin and remove the seeds.
2). Cut the pumpkin into even 1.5 cm pieces
2). Peel and slice the ginger
3). Fill pumpkin and ginger into a canning jar
4). Boil white wine vinegar, water, sugar and the spices and pour to the nutmeg pumpkin and close the jar.
5). Cook the jar in a convection oven for 20 min. at 95 C steam or
cook in a high pot in a water bath at 95 C.
Preparation venison fillets
Heat oil in a pan and fry the venison fillets with the juniper berries for 2 to 3 min, season with salt and pepper.
Arrange the venison fillets with the pickled nutmeg pumpkin on a plate and enjoy.
Enjoy your meal!
To match the roasted venison fillets the restaurant serves Restaurant Ochsen in Zug the Barbera d'Asti Mongovone DOCG from Elio Perrone from Piedmont.
Our tasting note
The Barbera d'Asti has a deep, dark and intensive colour. Its nose takes one by surprise with hints of spices such as cinnamon and vanilla, as well as plums and blackberry. The Barbera d'Asti is soft, juicy and comes alive on the pallet with a taste similar to blackberry jam, good integrated wood and long-lasting finish.