Restaurant Grand'in Osteria Zurich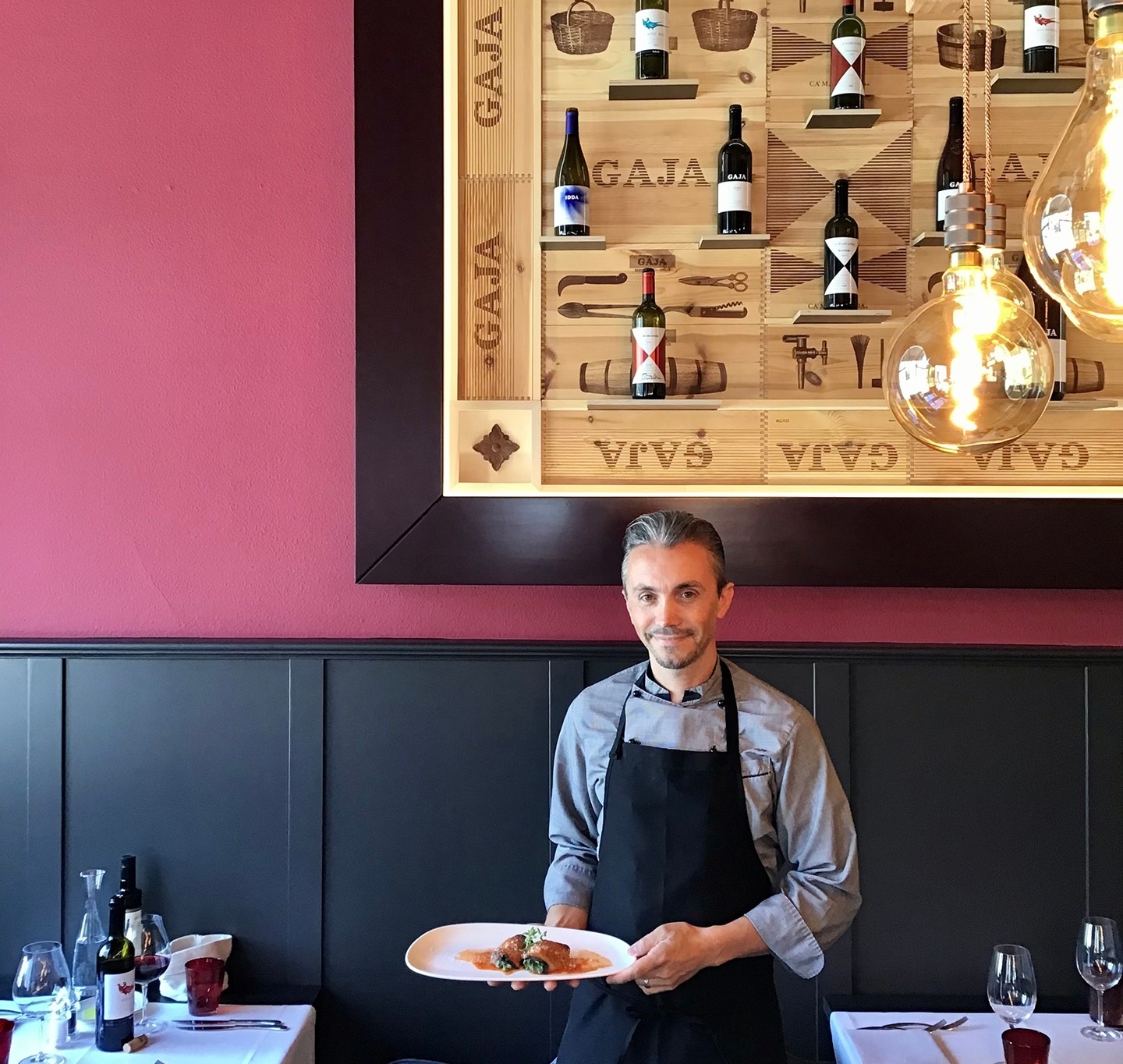 Eggplant involtini
Baked eggplant involtini with tomato sauce by Luca Grandin of the restaurant Grand'in Osteria in Zurich.
Ingredients for 2 people
- 1 eggplant
- Some flour
- Sunflower oil
- 250 g ricotta
- 100 g spinach cooked
- 1 egg
- 30 g Parmesan cheese
- salt, pepper, nutmeg
- Some tomato sauce
Preparation
Cut the eggplants into 6-8 slices. Then dust them with flour and fry them in sunflower oil. Dry on a paper towel and leave to cool.
Prepare the filling
Chop the cooked spinach and add the ricotta cheese, whole egg, parmesan cheese, salt, pepper and nutmeg.

Place a spoonful of filling on each eggplant slice, roll it up and place the rolls in a baking dish.
Cover the eggplant involtini with the classic tomato sauce and bake at 180 degrees for 10 minutes.

Enjoy your meal!

To match the eggplant involtini, the restaurant Grand'in Osteria in Zurich serves the Sito Moresco Langhe DOP from Gaja.
Our tasting note
Ruby red colour with mild garnet red highlights. The bouquet is characterised by a mature aroma of red fruit such as plums and cherries. The wine is harmonious, juicy and compact on the palate with an unmistakable hint of saffron. It has a long, bold finish.