Restaurant La Finestra in Geneva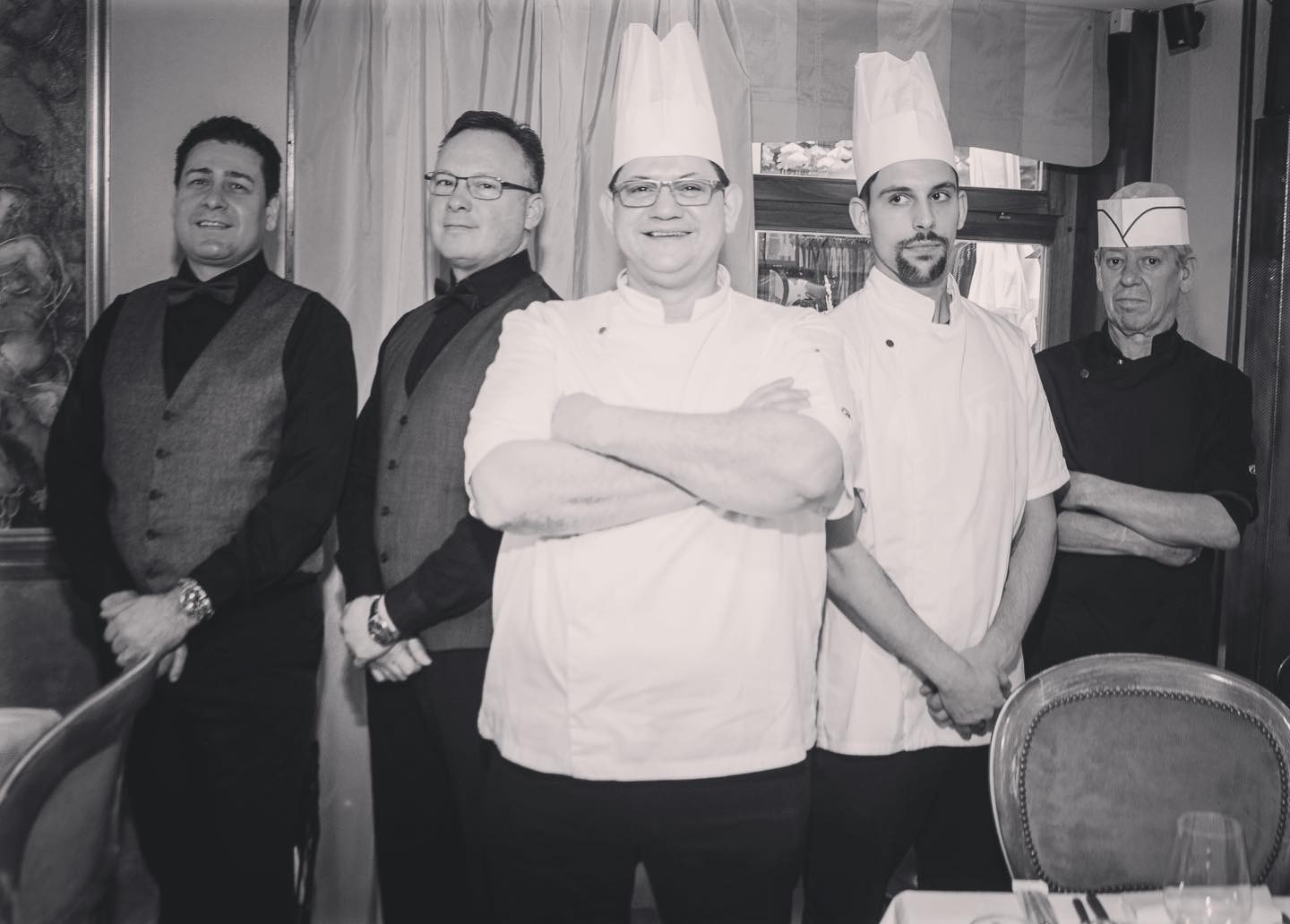 Homemade taglierini
Crawfish in their juice, scampi, taggiacasa olives, datterino tomatoes and salina capers.


Ingredients for 1 serving
- 4 lobsters whole (incl. tail), peeled
- olive oil
- salt and pepper
- cognac
- white wine
- Scampi juice
- Datterino tomatoes
- Parsley
- Taggiasca olives
- Salinas capers
Preparation
The preparation takes about 7-8 minutes
Put the olive oil, salt and pepper in a small pan and heat over high heat for a minute and a half.

Flambé everything with a little cognac and white wine until the alcohol evaporates.

Cook the langoustines, turning constantly.

Remove the langoustines and for the sauce boil 4 tablespoons of langoustine juice and 5 halved datterino tomatoes.

Cook the fresh pasta (100 g Taglierini) for 4 minutes.

Add the Taggiacasa olives and the Salinas capers and reduce the sauce during about 2 minutes.

Mix the sauce with the freshly cooked pasta for 30 seconds and add finely chopped parsley.
Arrange plate
Place on a soup plate and decorate with a parsley flower.
Enjoy your meal!
To go with the homemade taglierini, the restaurant La Finestra in Geneva the Chardonnay Cardellino DOC from Elena Walch.
Our tasting note
The Chardonnay Cardellino has an intensive straw-yellow colour. Ripe exotic fruits, some lime-tree blossoms and honey give the wine its complex nose. The Chardonnay is full-bodied and structured, juicy and harmonious with a subtle softness. With a long and elegant finish.