Restaurant Beaufort, Brunnen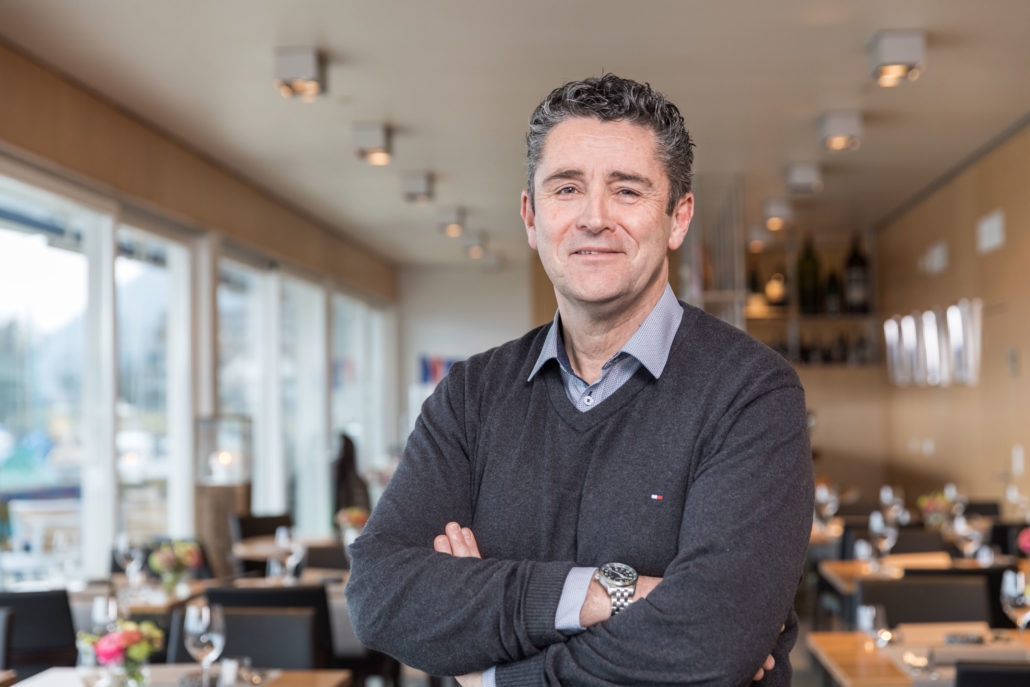 Golden millet risotto with fennel

The Beaufort Restaurant focuses on creativity paired with experience
The ground-level à la carte restaurant Beaufort is an oasis for guests who want to dine in a dignified atmosphere on Lake Lucerne. Werner Maus and his team create new, unique compositions every day to delight the palate. Thanks to the in-house boat moorings, nothing stands in the way of even a spontaneous stop on the lake.

Golden millet risotto with fennel by Werner Maus from the Restaurant Beaufort in Brunnen.
Recipe for 4 people
½ small onion
250 g golden millet
7.5 dl vegetable broth
50 g parmesan
½ organic lemon
1 dl white wine
50 g butter
salt and pepper
1 whole fennel
Preparation
Finely chop the onion and sauté, chop and add the fennel then add the golden millet and sauté briefly. Deglaze with white wine and let it boil down. Then add a little vegetable broth at a time so that the millet is just covered. If there is not enough liquid, add more bouillon until the millet still has some bite. Then add the Parmesan cheese and butter and season with lemon juice, salt and pepper.
Sideboard Tip
Put the Risotto in a deep plate and garnish with fried fennel or fennel pickled in vinegar. It also goes very well with lamb and peas.
Enjoy your meal!
To match the Risotto, the Restaurant Beaufort in Brunnen serves the Barbera d'Asti Mongovone DOCG of Elio Perrone from Piedmont.
Tasting note
The Barbera d'Asti has a deep, dark and intensive colour. Its nose takes one by surprise with hints of spices such as cinnamon and vanilla, as well as plums and blackberry. The Barbera d'Asti is soft, juicy and comes alive on the pallet with a taste similar to blackberry jam, good integrated wood and long-lasting finish.