Eder's Eichmühle, Wädenswil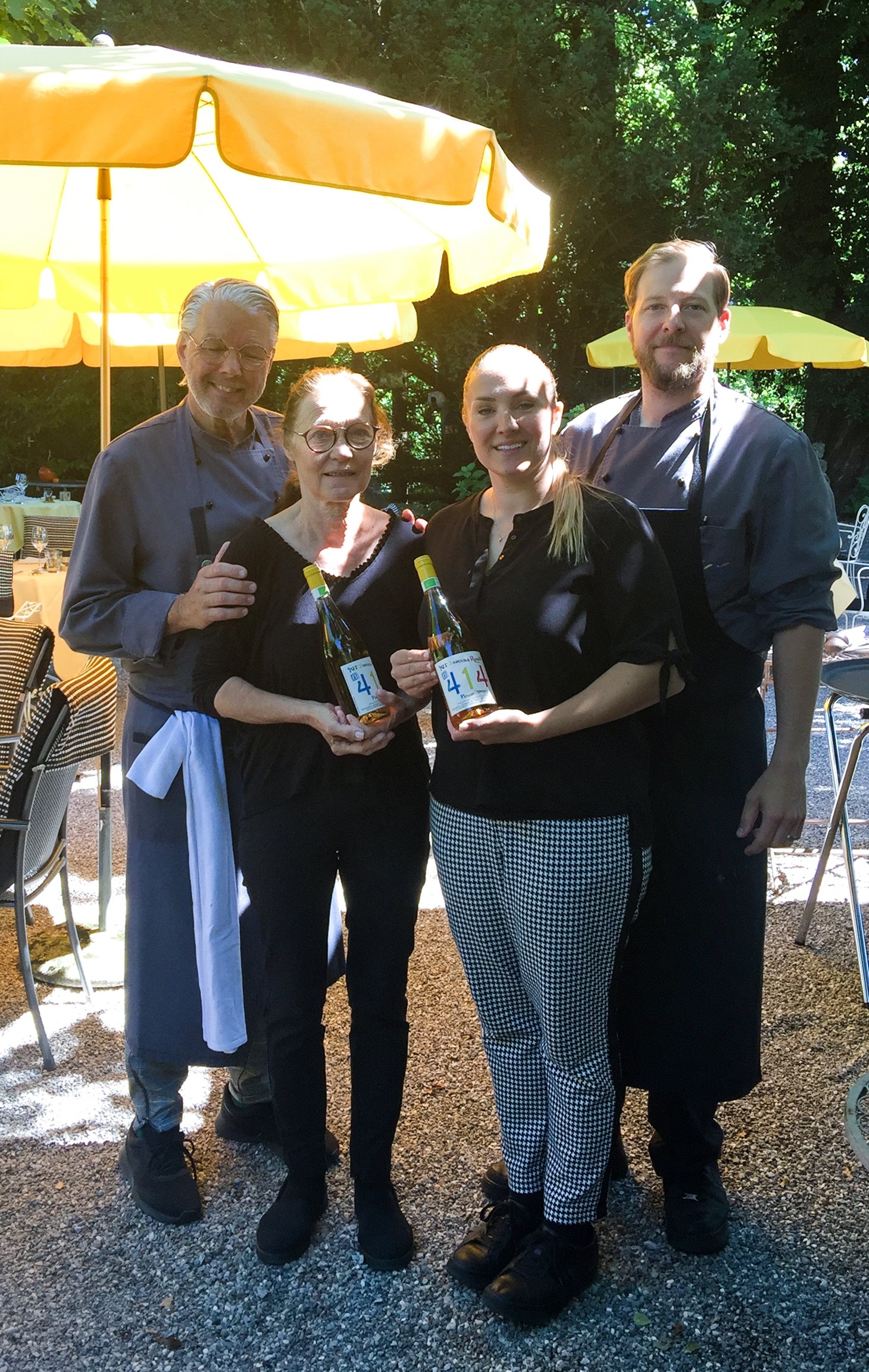 Roasted loup de mer with potato mousseline on leek fondue and chorizo
A delicious recipe to recreate from the restaurant Eder's Eichmühle in Wädenswil.


Ingredients for 2 people
2x120 grams of Loup de mer filleted without skin and bones butter, olive oil and cream
100 grams of leek cut into lozenges
1 tablespoon grated sprinz
1 KL chorizo cut into fine cubes and fried until crisp.
Garden fresh herbs and roasted rape seeds
300 grams of potatoes, a little butter and liquid cream.
Preparation
Fry the loup de mer in olive oil seasoned with salt and pepper.
Deglaze the leek sautéed in butter with a little white wine, add the cream and finally the grated Sprinz, season to taste and set aside.
Prepare the mashed potatoes and fill them into a piping bag with a round nozzle.
Arrange the plate
Arrange the leek fondue and the chorizo on a deep plate.
Garnish the loup de mer with mashed potatoes and herbs and place on the leek fondue.
Enjoy your meal!
To match the loup de mer, restaurant Eder's Eichmühle in Wädenswil serves Flower Power Rosato IGT from Podere 414 in Tuscany.
Our tasting note
Flower Power has a brilliant bright rosy colour with an aroma of tropical fruits, such as grapefruit and pineapple. Floral notes, a hint of strawberry and apricot dominate the palate. Fruit and acid in perfect harmony.