Elena Walch
,
Tramin (South Tyrol)
Gift set Elena Walch 2pcs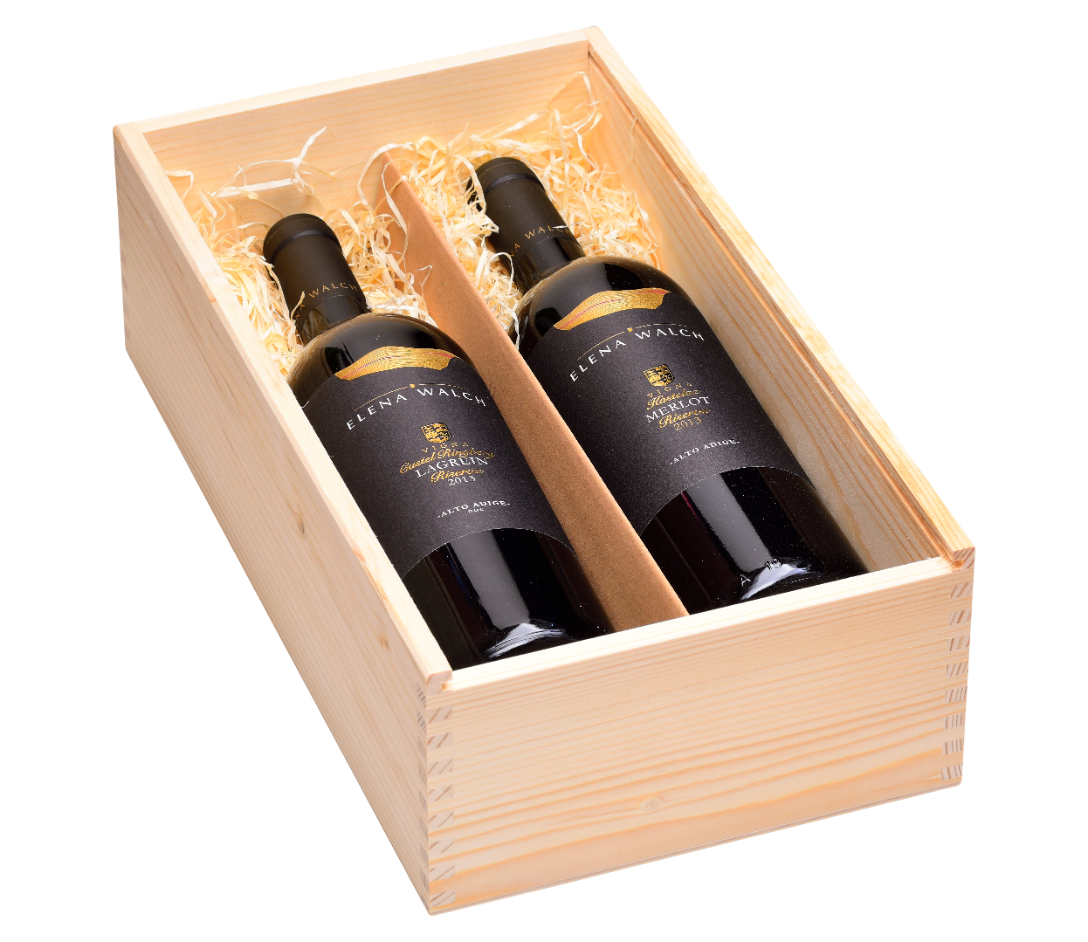 Description
This gift contains two bottles of 75 cl, packed in a noble wooden box.
Elena Walch
Elena Walch is a leading vineyard in South Tyrol under family proprietorship. Encouraging quality and innovation, Elena Walch stood at the head of the quality revolution in South Tyrol and has gained local and international esteem for her efforts. The great assets of Elena Walch are the two vineyards Vigna Castel Ringberg above Kalterer See, and Vigna Kastelaz above Tramin. All wines bear the clear signature of their producer and delight with their purity of taste, elegance and finesse. Elena Walch, formerly a successful architect, al so understands her current profession brilliantly. Responsibility for the family company has now been placed in the hands of daughters Julia and Karoline Walch, as the fifth generation of the family.