Paolo Dalla Mora
,
Barbaresco (Piedmont)
Engine Pic-Nic Kit «white»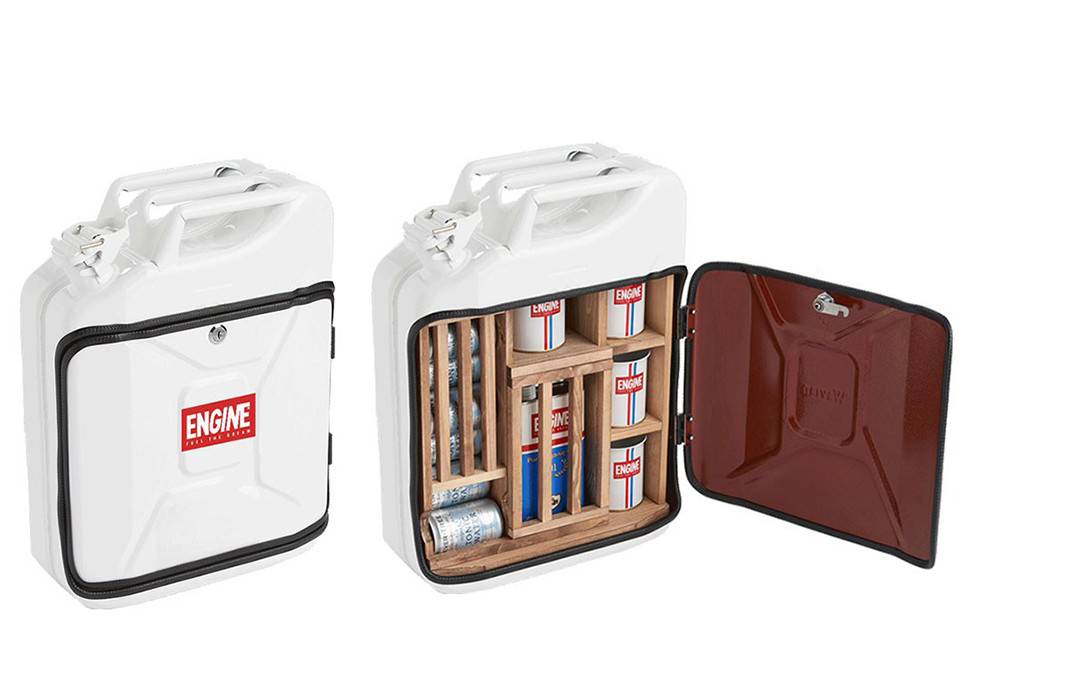 Description
Handmade gift set in the shape of a 20l fuel canister includes: two cans of Engine Pure organic Gin, four Engine mugs, 6 Fever Tree Inidian Tonic.
Paolo Dalla Mora
Engine is an organic, 100% Italian gin from Alta Langa on the border between Piedmont and Liguria. This gin is produced by Paolo Dalla Mora, entrepreneur and consultant in the fiel ds of fashion and spirits, as well as founder of Osteria Campamac in Barbaresco. The original and unusual packaging is inspired by the world of engines, the great passion of the producer.