Panettoni Albertengo
,
Torre S. Giorgio (Piedmont)
Panettone Cioccolato 1 kg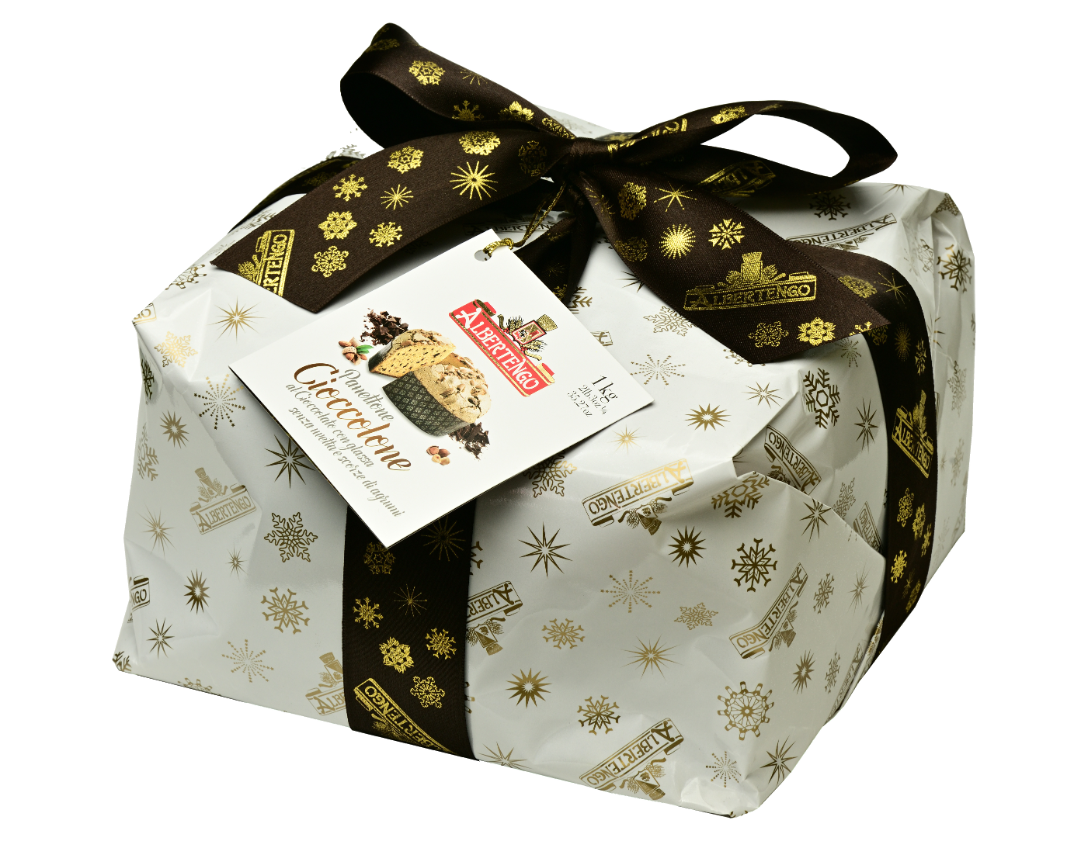 Description
1 kg Panettone Cioccolone from Albertengo, Piedmont. Rich in dark chocolate. Glazed and decorated with almonds.
Panettoni Albertengo
At the beginning of the 19th century, Albertengo, a company based in the village of Torre San Giorgio at the foot of the Monte Viso, was already known for its crispy bread rolls. The tradition of baking has been handed down from generation to generation. In the 1950s, Domenico Albertengo had a new idea, which led to the birth of the Panettone Albertengo. Albertengo has always attached great importance to selecting the right materials. The panettone are made with a special natural sourdough, which is created every day from scratch, and needs to sit for 48 hours. All of the other ingredients are selected from the most exclusive culinary delights of the Piedmont region, including the Moscato sweet wine, the small and precious apricots from Costigliole Saluzzo and the round IGP hazelnuts from Piedmont.