Ca'Marcanda di Gaja
,
Castagneto Carducci (Tuscany)
Gift Promis double magnum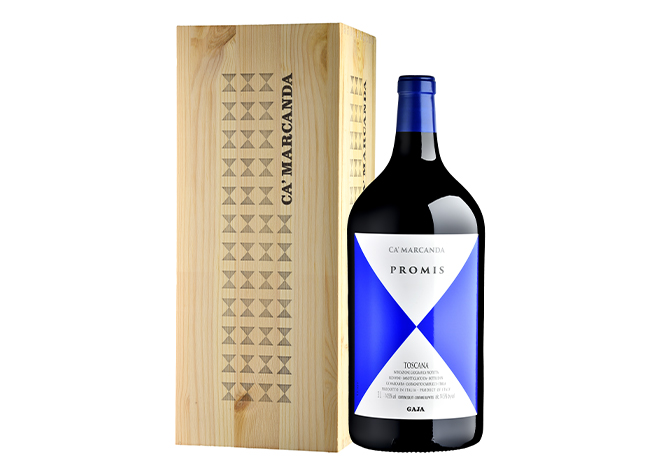 Description
This gift contains a doble magnum bottle, packed in a original wooden box from Ca'Marcanda di Angelo Gaja.
Ca'Marcanda di Gaja
The vineyard Ca'Marcanda near Bolgheri captivates the imagination with its outstanding architecture that perfectly complements the surrounding Tuscan landscape. The area has an excellent climate for growing international grape varieties such as Cabernet Sauvignon, Cabernet Franc, Merlot and Syrah. Angelo Gaja has been planting roughly 120 hectares of vineyard since 1996. Despite that fact that he grows international grape varieties, Gaja certainly does not produce wines for international pallets, but far more wines that reflect the local terroir with its elegance, freshness and drinking pleasure.