Ca'Marcanda di Gaja
,
Castagneto Carducci (Tuscany)
Gift Camarcanda 600cl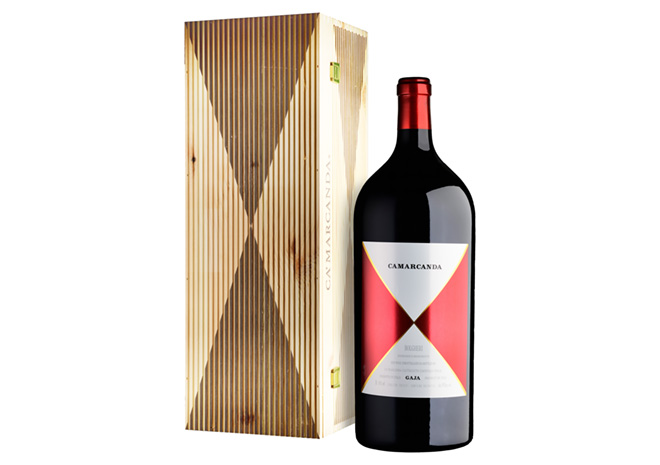 Description
This gift contains a bottle of 600 cl, packed in the original wooden box.
Ca'Marcanda di Gaja
The vineyard Ca Marcanda near Bolgheri captivates the imagination with its outstanding architecture that perfectly complements the surrounding Tuscan landscape. The area has an excellent climate for growing international grape varieties such as Cabernet Sauvignon, Cabernet Franc, Merlot and Syrah. Angelo Gaja has been planting roughly 120 hectares of vineyard since 1996. Despite that fact that he grows international grape varieties, Gaja certainly does not produce wines for international pallets, but far more wines that reflect the local terroir with its elegance, freshness and drinking pleasure.

Ca'Marcanda di Gaja
,
Castagneto Carducci (Tuscany)
Camarcanda Bolgheri DOP
Winemaking
The two types of grapes are fermented separate from each other. Following the fermentation, the assembly begins in spring. The Camarcanda then matures for 18 months in new and slightly used barriques, followed by 6 months of maturing in bottles.
Our tasting note
The Camarcanda DOP Bolgheri has a high complexity and a dense tannin structure as a result of the vineyard's barren soil. Its nose has a fine aroma of cassis, wild berries, prunes and black chocolate. On the pallet it is full- bodied, has a fine texture, while still being full-blooded due to its minerality. Long, concentrated finish with soft tannins. Very good storage suitability.