Pieve S. Restituta di Gaja
,
Montalcino (Tuscany)
Gift Brunello Gaja Magnum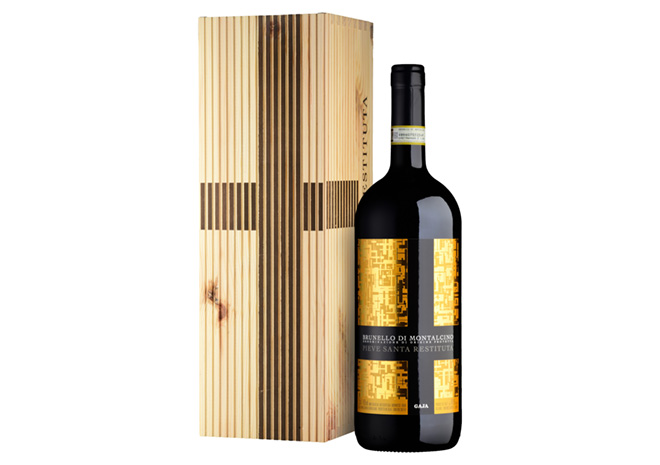 Description
This gift includes a double magnum bottle, packaged in an original Podere 414 wooden box.
Pieve S. Restituta di Gaja
Records show that viticulture has been practised in the vineyard Pieve Santa Restituta since the 12th century. The historic estate gets its name from the 17th century church in the area. The Gaja family took over the 40 hectare estate with its 27 hectares of vineyards in 1994. The special climate and the soils in this particular altitude are perfect for producing excellent Brunello di Montalcino. The interest of the Gaja family in Montalcino is obvious, because of the similarities between the local grape varieties Sangiovese and Nebbiolo. The wines produced from them such as Brunello, Barbaresco and Barolo have been at the zenith of Italian wines for 150 years now due to their character, storability and prestige.